In 1911, the Nivea Creme was launched in the Swiss market. The snow-white color of the cream gave the world-famous NIVEA brand its name (as "nives" means "white" in Latin) and the cream's formula has been unchanged since its launch. The lid was designed in an Art Nouveau style, indicating a new era in body-care for everyone and for every day. Since then, the NIVEA Creme has become part of Swiss family life.

The task was to create a limited edition of the NIVEA Creme that clearly stands out against the regular NIVEA Creme tin to celebrate its 110th anniversary on the Swiss market. 30% of  colors had to be in shades of blue, 40% in Nivea Blue and the logo traditionally in white. Additional text had to be avoided. Design should have incorporated an aspect of Swiss culture that goes beyond the more touristic clichés. 99designs has curated this open competition. Swiss Public Poll with 10'000+ votes had to choose the winner.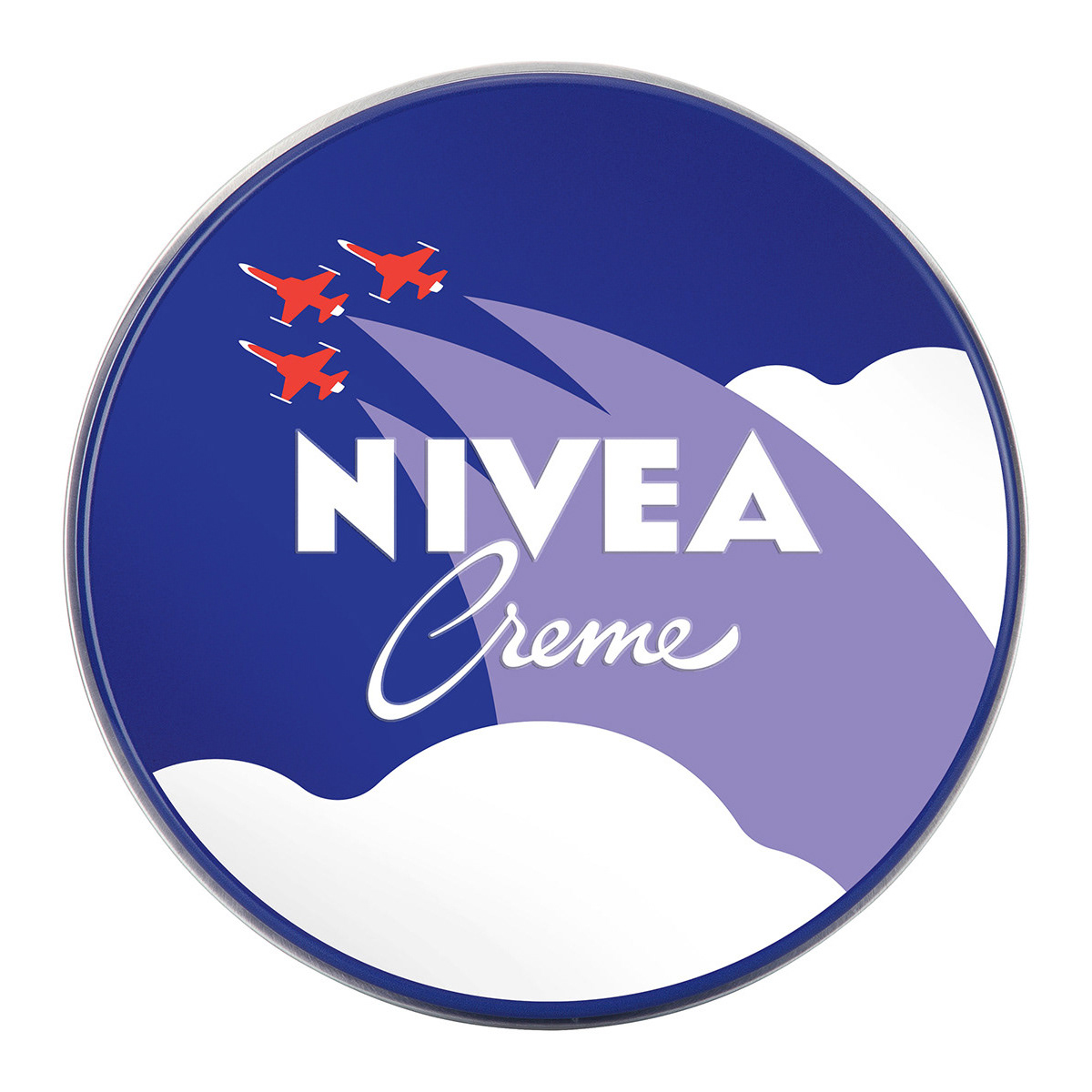 The small story was written with every design created.

— This illustration was inspired by a stunning performance at the air show by the Swiss Air Force over the Swiss Alps.

— Is it serene Neuchâtel lake, stunning Lac Léman, mountain-framed Zurich lake, the big water of Luzern or  Zug - there are same seagulls everywhere. Swiss summer is impossible to imagine without those sloppy and noisy birds.

—​​​​​​​ Switzerland is a land of lakes. More than 1500 beautiful lakes of the country contain 6% of European freshwater stock. My first sunset at the Lac Léman (Geneva Lake) is often coming back in my dreams as a moment full of serenity and admiration for the natural wonders of Helvetia.